During busy times, we hand out numbered tickets to customers wishing to eat at our restaurant.
*Numbered tickets are not seat reservations. They simply set the order in which you arrived at the restaurant.
【How to use the numbered tickets】
【1】Obtain a numbered ticket from the machine at the restaurant counter.
【2】The number that is currently being called is displayed both on the monitor located by the restaurant counter and on our website. There is no need for you stand in a queue while you wait to be called. You may leave the restaurant to visit tourist sites, go shopping, etc.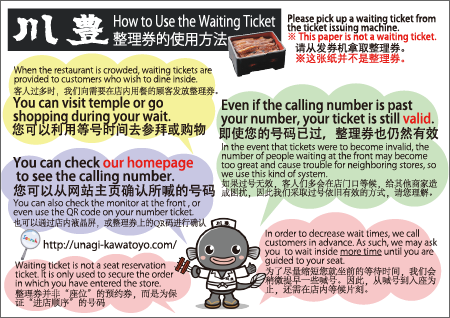 ※When the photograph is clicked, it expands.